Purchasing a vehicle is a significant investment that is worth protecting. While vehicles today are built better than ever before, there is always the chance of a mechanical breakdown that requires a major repair. The simple truth is that even the most reliable vehicles on the road are at risk for a breakdown, especially as your vehicle ages and accrues mileage. If you have a vehicle service contract, you can drive knowing that you have coverage that will be there even after your manufacturer's basic warranty has expired, which is when you are likely to need it the most.
The advanced technology that is built into today's vehicles has increased the complexity and expertise needed for even the simplest of repairs. As a result, repair costs and labor rates have risen and will likely continue to do so. The cost of even one future repair may easily exceed the cost of purchasing a service contract.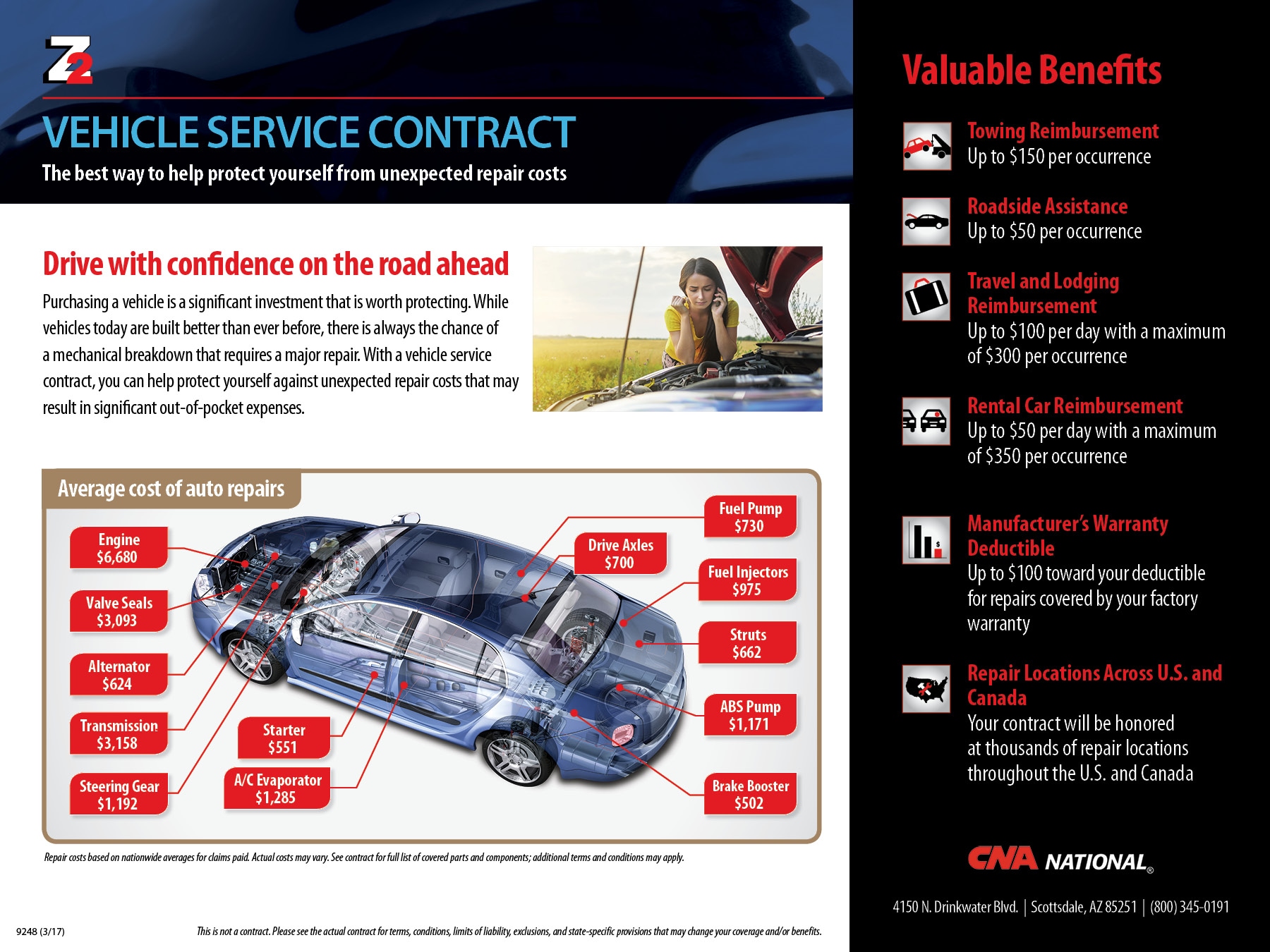 Benefits of a Vehicle Service Contract:

Multiple coverage, terms, and deductible options
Towing and emergency roadside assistance
No exclusions for normal wear and tear
Thousands of repair facilities throughout the U.S. and Canada   
Option to extend coverage before contract term expires
No exclusions for covered pre-existing conditions
At Hastings Ford Lincoln, we proudly offer CNA National's Vehicle Service Contracts.
Why do we use CNA National?

Over 35 years as a leader in the Vehicle Service Contract industry
Over 1,200 service contract and warranty claims approved daily
More than $3 billion paid for customer repairs
A+ accreditation from the BBB since 2010
Named a #1 provider for 14 straight years in the Dealers' Choice Awards
Backed by CNA Financial, one of the oldest and largest commercial insurance company groups in the U.S., with over $55 billion in assets